October 15, 2021, Creative Biosciences (CreativeBio) has officially announced the completion of round D venture capital financing of RMB 560 million. CreativeBio is once again a favorite by the top investors. Alibaba leads this round as IDG Capital continues. Other well-known participating investors are Huaxing Growth Capital under China Renaissance, CoStone Capital, ABC International, and Henglu Asset. China Renaissance is acting as the exclusive financial adviser.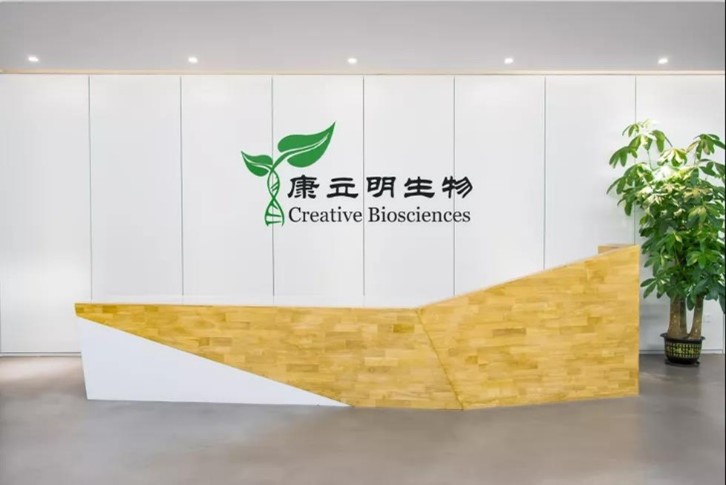 Colosafe® is the company's featured product. Since its approval by NMPA in 2018, Colosafe® has been implemented in over 600 healthcare institutions with price codes in 18 provinces and municipal cities. There have been more than 200,000 tests performed in hospitals, partner testing labs and CreativeBio's own testing labs. The product performance has once again been proved superior in detection of early colorectal cancer or neoplasia in clinical utility and community screening service, which has won high recognition from the experts, people and local governments in terms of major colorectal cancer screening method. Thus, CreativeBio has evidently become the benchmark in the industry. Besides colorectal cancer, other early detection test kits for lung, bladder, cervical and liver cancers are in R&D in which surprising advancement has been achieved. The company has invested abundantly in the development of full automation equipment and core raw materials to be self-sufficient.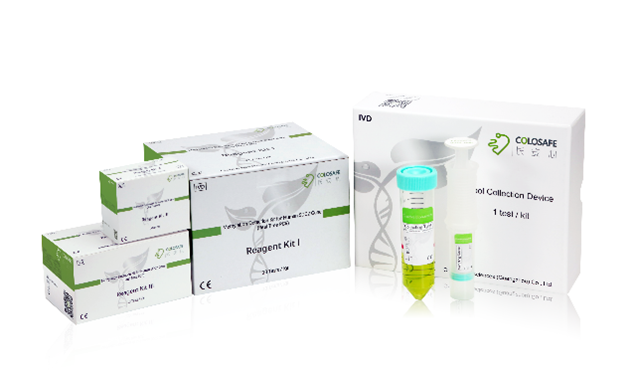 Colosafe®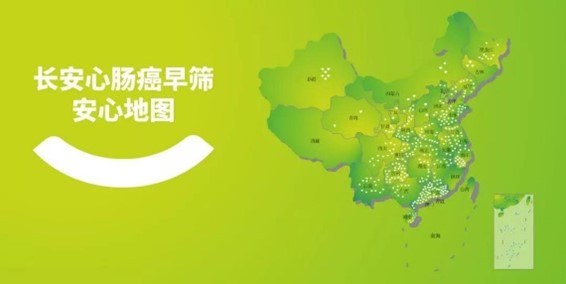 Colosafe coverage nationwide

Since its foundation, CreativeBio has formed a research and development team led by excellent established scientists returned from abroad and set up a nationwide sales network, which has achieved increasing influence in the industry. In addition, the company has also increased investment in clinical trials, sales channel expansion, marketing, and team building. CreativeBio will always adhere to the lofty vision of "Human Health, My Mission" to develop more accurate cancer screening tests to provide more solutions for cancer prevention and treatment, and to play a positive role in the Healthy China campaign.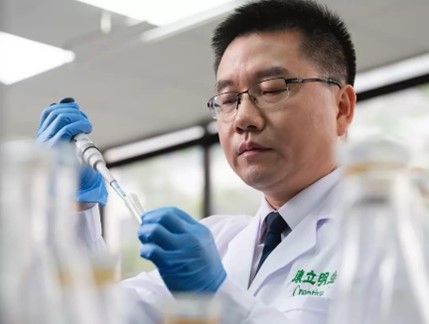 Dr. Hongzhi Zou
Dr. Hongzhi Zou, the primary inventor of noninvasive sDNA test for colorectal cancer and the founder of CreativeBio, said, "In order to realize the goal of prevention and control of cancer, we must do the front-line job well in early detection, early diagnosis, and early treatment. I am extremely honored and grateful for the trust and support from all the past and present shareholders. My Team will stay committed to fulfill the task of cancer prevention and treatment, to maintain the leading role in scientific research and development, to make continuous progress in commercialization, and to achieve more milestones rapidly. Under the guidance of the "Healthy China 2030", we will definitely make contribution to early realization of cancer prevention and treatment as well as in allocating medical resources more efficiently."
Mr. Su Zhiqiang, director of Alibaba strategic investment, stated, "Quality early cancer screening product plays significant role in clinical utility and social value. Colosafe® has won tremendous recognition in the market and industry. The company's rich pipeline and the products in R&D can provide complete cancer screening solution. We have confidence in its innovation capability. Alibaba has invested in public health, internet medicine, medical insurance, and extended sectors. Our investment will empower CreativeBio to become the leading enterprise in early cancer screening." Previous leading investors like Yuanbio Venture Capital, CDBI Partners, CDH Investments, IDG Capital, Tsing Song Capital are embracing Alibaba on board. All the old and new shareholders are working together to promote the development of CreativeBio and make contributions to human health in the great era.
About Creative Biosciences (Guangzhou) Co., Ltd
CreativeBio is an advanced bio-tech enterprise founded by a team of excellent scientists. Since its inception in January 2015, CreativeBio has been dedicated in research and development of fecal DNA testing kit for colorectal cancer (Colosafe®) and its related automation equipment, as well as in its production, sales, and testing services respectively. Colosafe®, the featured product, was cleared by NMPA in Nov 2018 and has become first-in-class product in early screening of colorectal cancer. It has been included in three guidelines which are "The Expert Consensus of Colorectal Cancer Screening Protocol in China (in 2019, Shanghai), "Chinese Experts Consensus on Experimental Diagnosis of Colorecta Cancer in Precancerous Lesions and Early Stage", and "Guidelines for the Diagnosis and Treatment of Hemorrhoids in China". Inevitably, the company has won "First Prize of Science and Technology Progress of Guangdong Province"; "Second Prize of China Medical Science and Technology Award"; "First Prize of Science and Technology Progress by Ministry of Education". The company not only occupies independent intellectual property rights but also boasts its world leading R&D team,
On top of Colosafe®, other early detection test kits for lung, bladder, cervical and liver cancers and POCT products are in research and development and surprising advancement has been achieved.
CreativeBio has completed several rounds of venture capital financing by far and emerged as a notable star in the industry. Guided by the vision of "Human Health, Our Mission", CreativeBio is striving to make breakthroughs in early diagnosis, early intervention and prognosis monitoring of chronicle diseases specifically in cancer to benefit all nations.

About Alibaba Group
Alibaba Group's mission is to make it easy to do business. It aims to help companies transform the way they market, sell, and operate, to increase their efficiency. It provides merchants, brands, retailers and other businesses with the technology infrastructure and marketing platform to leverage the power of new technologies to interact with users and customers to achieve more efficient operation. Alibaba's business involves commerce, cloud computing, digital media, entertainment, and innovation.

About IDG Capital
IDG Capital is a world-leading private equity investment institution that has been developing venture capital business as a pioneer in China since 1993. After nearly thirty years of development, the company has accumulated managing assets of more than RMB 150 billion and invested in more than 1,000 outstanding enterprises around the world, of which more than 300 have successfully withdrawn. IDG Capital has seven areas of focus: technology, media and telecommunications (tmt), new forms of consumption and services, consumer and entertainment, healthcare, advanced manufacturing/clean-tech and clean energy. The investment covers companies at all stages of development: start-up, growth, maturity, pre-IPO and post-IPO. The size of investment ranges from one million to several hundred million US dollars.

About Huaxing Growth Capital
China Renaissance started its private equity management business in 2013. As of June 30, 2021, the company's private equity funds had AUM over RMB 61 billion in new economy investments. Huaxing Growth Capital is a private equity management fund under China Renaissance. Currently, it manages three RMB funds and three USD funds. It focuses on intelligent economy and invests in intelligent industry, intelligent medicine, intelligent technology, intelligent consumption, and intelligent enterprise services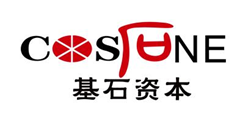 About CoStone Capital
CoStone Capital is one of the earliest private equity investors in China with the foundation in 2001 and over 20 years of investment management experience. Headquartered in Shenzhen, CoStone has branches in Beijing, Shanghai, Hong Kong, Hefei, and Nanjing. At present, CoStone Capital has managed more than 80 investment funds of angel, VC, PE, M&A, private placement, private equity and other types, with a total managing asset of nearly RMB 60 billion, ranking first in the industry in China.

About ABC International
As a wholly owned subsidiary of Agricultural Bank of China Limited (ABC), ABC International Holdings Limited was incorporated in Hong Kong in November 2009. At present, the company has financing companies, investment management companies, asset management companies, securities companies, and other financial service platforms. ABCI provides integrated financial services in Hong Kong, including IPO sponsorship and underwriting, bond underwriting, financial advisory, asset management, direct investment, institutional sales, securities brokerage and securities advisory.

About Henglu Asset
Shanghai Henglu Asset Management Co., Ltd is a private equity investment institution focusing on innovation investment and industrial merge and acquisition. The company and its core team have invested more than RMB 10 billion abroad so far with existing managing fund at about RMB 5 billion. To assist the rapid quality development in China, the company has invested in innovative healthcare, new energy, semiconductor, and related hardware technology industry chain. With the focus on entrepreneurship, the company is committed to cultivating entrepreneurs in niche segments, providing enterprises with services such as capital planning, resource empowerment and industrial merge and acquisition, and helping enterprises to achieve sustainable growth and excellence.